So I havent did a picture trail in a while due to Cassie(My digicam) being on life support. So here is October in a couple of photos.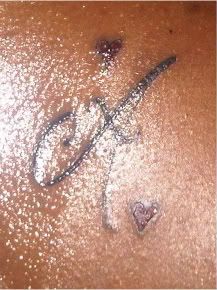 My new tatt. It used to be that I would dye my hair when I got bored....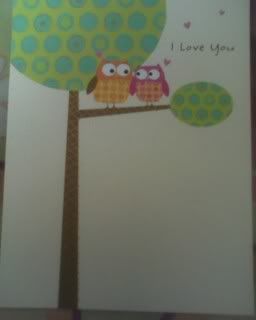 I have become obsessed with Owls. I love them. Saw this card at Tar.get and although Im not in love with anyone I had to have it. I got it for myself because I love me!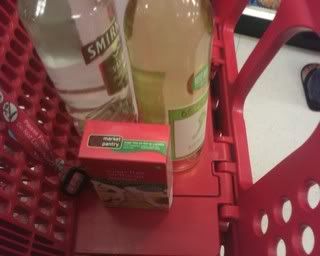 Shopping at Ta.rget. I started Weight Wa.tchers. I was suppose to buy low calorie drinks wound up with Vodka and Wine....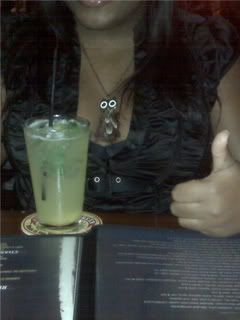 Yardhouse. Yummm. Pineapple cocktail and my pretty owl necklace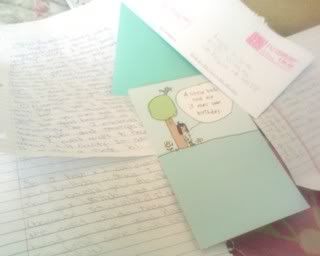 Corresponding with my favorite boy in the whole world, Fee. I miss him.
Radiohead-True Love Waits